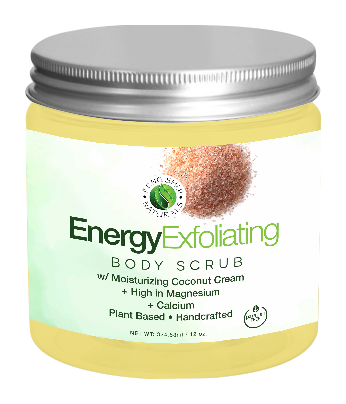 Energy Body Scrub
$ 20.00
Energy Body Scrub is used to exfoliate  , moisturize and help detox the largest organ of your body , your skin. Our skin is constantly shedding and absorbing impurities from the air. Our scrub helps to relieve dry skin, eczema and psoriasis . It promotes circulation and is rich in calcium , iron and magnesium. Use it in the bath to soak tired muscles . Take small amounts in the palm of your hand and scrub away dead skin . 
Formulated by a cosmetologist .
Ingredients : raw organic turbinado sugar, raw Himalayan pink salt , jojoba oil , coconut oil , apricot oil . Blend of citrus essential oils .