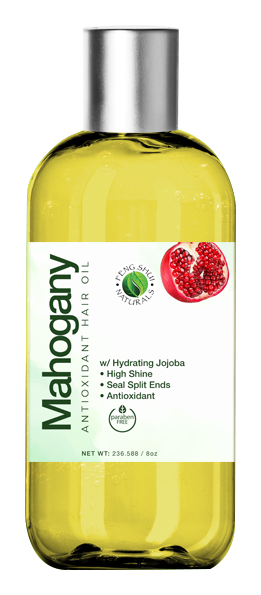 Mahogany Antioxidant Hair Oil
$ 25.00
Light weight  fruit seed oil based moisturizer with antioxidant properties for normal hair . Infused with organic hibiscus flowers .Use this oil to lightly base your scalp to combat dry scalp . You can also drop small amounts into the palms of your hand and apply directly to your hair for overall moisture and shine . Light weight yet concentrated , a little goes a long way.
ingredients :blend of  fruit seed oils , jojoba oil . Hibiscus flowers . Pesticide free essential oils and natural fragrance .
Formulated by a cosmetologist .